As we welcome you back to Toby's Resort we want to ensure your safety while traveling. When preparing for your travels to Jamaica please visit Travel Jamaica Travel Authorization page. As we opened back up in July we ensured that Toby's Resort has been TPDCo. COVID-19 certified by the Jamaican Tourism Product and Development Co (TPDCo).
What does TPDCo Covid Certified mean?
Being TPDCo COVID certified means that we have met all the requirement laid out by the Jamaican Ministry of Health for the protection of our guests and staff to ensure that you have the best experience in Jamaica.
What Measure has Toby's Taken to Ensure Your Safety?
To ensure your safety, we have placed signs with reminders of mask wearing, physical distancing, mandatory temperature checking and hand sanitation requirements. Toby's has also installed hand sanitizer units around the property and the restaurant and pool areas have been adjusted to accommodate social and physical distancing protocols.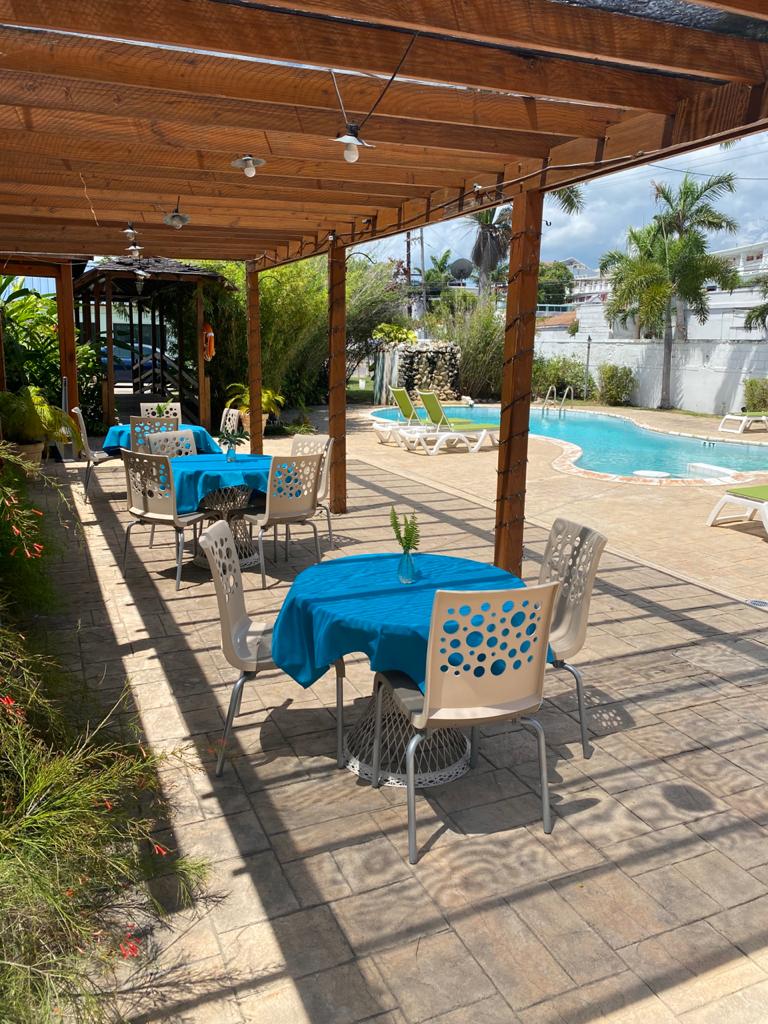 What about the Toby's staff?
The Toby's Resort staff are required to wear a mask and sanitize their hands frequently to ensure your safety and ours.
How are our rooms and public spaces being maintained and cleaned for your arrival?
To maintain COVID safety health standards, our fantastic team of house keepers are extra vigilante with cleaning and sanitation off all surfaces as each room is thoroughly sanitized every day. After the departure of each guest, rooms are fully disinfected, the air conditioning unit filters are carefully cleaned and the room is given a 3 day break before the arrival of the next guest.
If you have any more questions do not hesitate to contact us through our contact form.
We hope to see you soon.