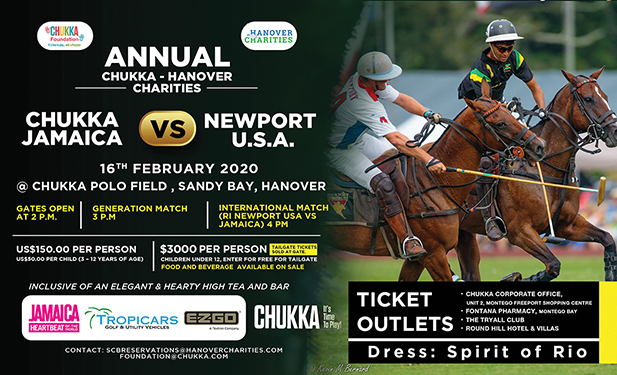 The Chukka Foundation and Hanover Charities are excited to be hosting their signature Polo Charity Event on Sunday, 16th February 2020 at 2 p.m. at the Chukka Sandy Bay Polo Field in Hanover. The organizers are delighted to be hosting the Newport RI International Polo Team again this year alongside Jamaica's finest talented polo players.
The Polo Charity Event will be a social affair with a delicious high tea and drinks, thrilling polo, games, auctioning, lively dancing with DJ Murdoch. The traditional hat competition will be an enjoyable part of the afternoon activities. This evening of fun will be dedicated to continuing the Chukka Foundation and Hanover Charities' philanthropic missions; financing their scholarships and community projects throughout Western Jamaica.
The Polo Event's origins are based in a partnership between Hanover Charities and Chukka Foundation to create a one of a kind social event in Hanover that would greatly impact the lives of Jamaicans. Hanover Charities portion of the proceeds provides scholarships for a number of youth in Hanover to pursue a tertiary education, as well as other community projects throughout the parish.The Chukka Foundation's portion goes towards assisting schools and children with school supplies and equipment, community projects, and scholarships. The charity polo event is expected to bring together locals and visitors for an exciting family day of play, but more importantly as a chance to give back.
The Polo Charity Event has been endorsed by The Jamaica Tourist Board and other sponsors – Toby Inn included and is Jamaica's largest and most prestigious polo event. It has gained positive local publicity and, with the Rhode Island Newport Polo Team participating this year, will receive an international audience to broaden the charities and sponsors reach.
Tickets are available at the Chukka Corporate Office (Unit 2, Montego Freeport Shopping Centre), Fontana Pharmacy in Montego Bay, Round Hill Hotel & Villas, and The Tryall Club at US$150.00 per person (inclusive of an elegant and hearty high tea and bar); and for children 3-12 years of age at US$50.00 per child.
Tailgate tickets will be sold at the gate for J$3,000 per person. Children under 12 years of age can join in the fun for free. Additional food and drinks will be available for purchase at the event.
The Chukka Foundation and Hanover Charities are greatly appreciative for the support they have received in making this year's fundraiser a great success!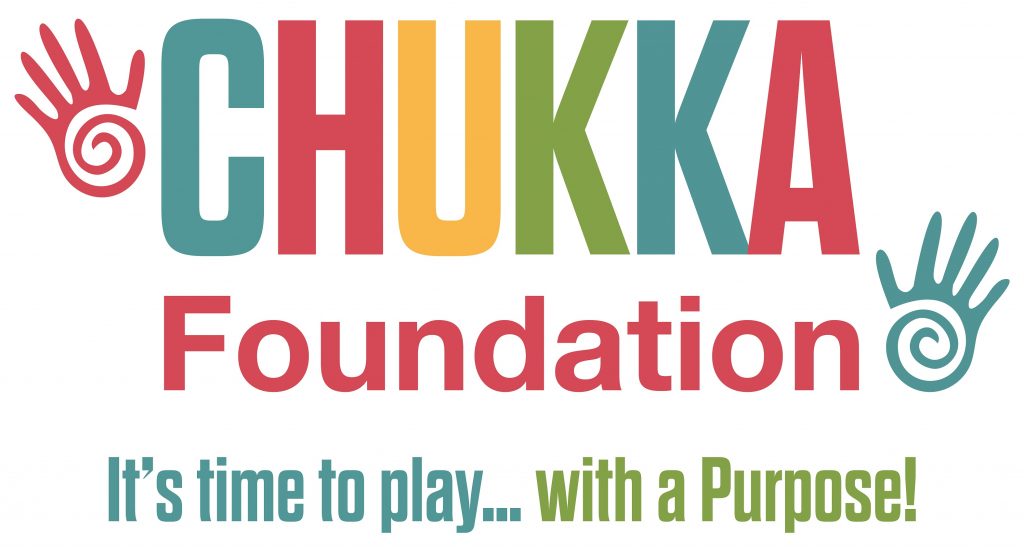 Chukka Foundation is dedicated to achieving lasting, positive changes to the lives of children, youth and families, including our Chukka families, in their local communities. Empowering through education and scholarships; improving lives and offering philanthropic support; promoting responsible and compassionate care towards animal welfare.

Hanover Charities is the largest non-profit, 501c3 organization in Western Jamaica. HC since its inception has invested millions of US$ to the parish of Hanover to further educational, health and welfare projects and has improved the lives of many.
Contact Information
CONTACT
Sheona Muschett | Kadeisha Moodie
876.509.0933 – foundation@chukka.com
876.495.7554 – admin@hanovercharities.com